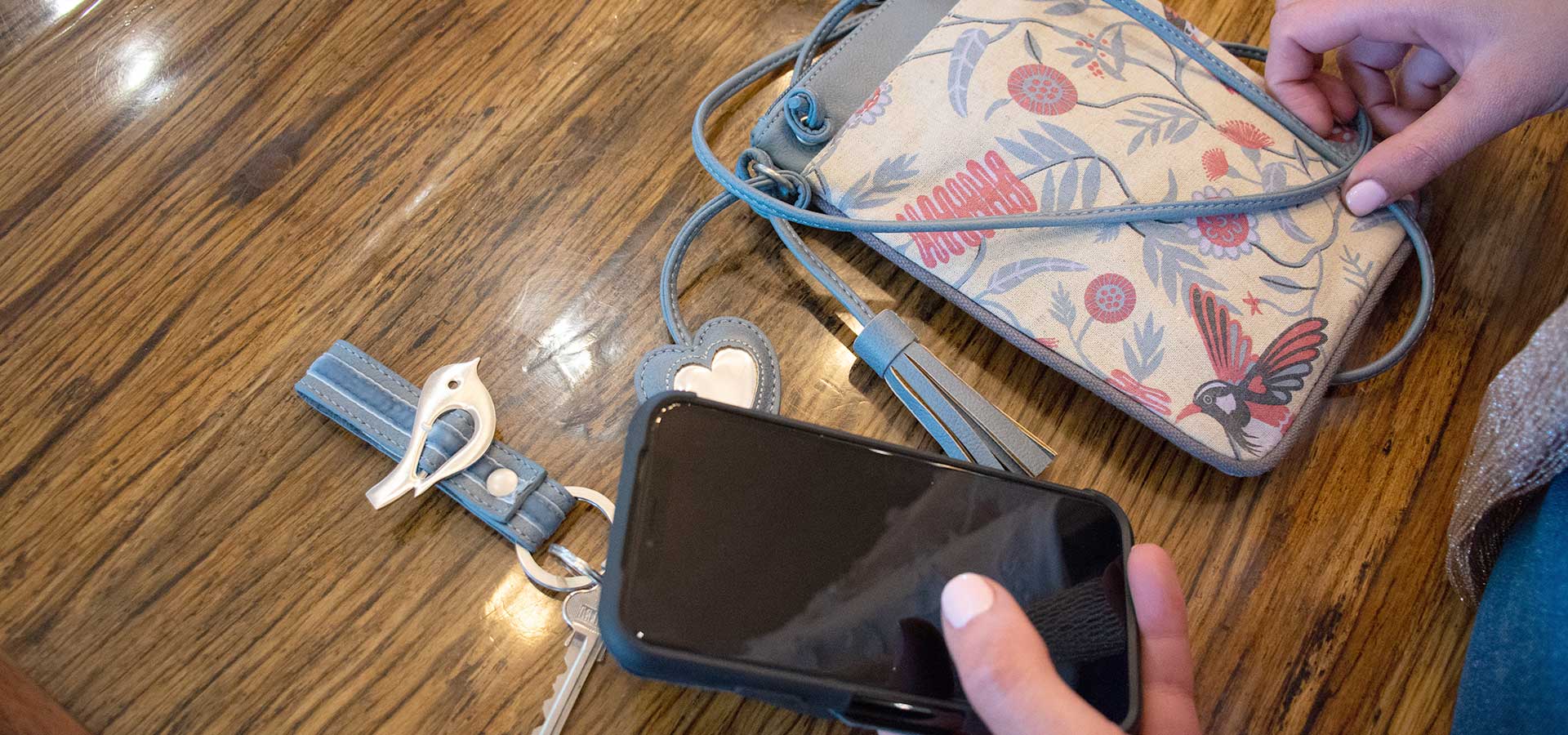 About Us
b.sirius creates original, ethically produced, vegan bags and accessories
We are always evolving with fresh and functional products that are original and designed by us, in Australia.
We care about how our products are made and about the people who make them.
Everyone involved works in an environment that meets our high ethical standards.
Our mission is to inspire happiness with products that create a feel good experience.
WHAT WE DO
b.sirius ® gives Australian women fresh and contemporary bags and accessories with botanical charm, in natural and earthy colours. The brand is committed to using vegan and durable canvases, denims, animal friendly and ethically produced cottons, threads and materials.
b.sirius is the destination for Australian designed and manufactured handbags and accessories, cosmetic bags, purses, key rings, glasses cases and travel accessories. Born out of a desire for creating special Australian Inspired pieces that are fashionable, and long-lasting, b.sirius products are designed to be handed down as heirlooms, rather than fast-fashion pieces. Each lovingly designed collection features a beautiful explosion of flowers, foliage and animals. Each design has been influenced by Australian artists and inspired by Australian nature.
When you buy a b.sirius product, you can be assured that your bag is an original product that has been designed right here in Australia. You will know that it supports a 100% family owned Australian business and that it has been created using the highest quality fabrics, bag-hardware and vegan products. Most importantly, you will know that the people who made your product work in an environment that meets our high level of ethical standards.
When you buy a b.sirius product, you may have a dilemma on your hands, because choosing just one product may prove to be a difficult choice… especially when new collections are released. You might just have to keep adding to your b.sirius collection each season!
OUR STORY
As the mother of two young girls, Vanessa knows that role modelling is extremely important and acknowledges that she wasn't being the best role model – getting stressed about work and working long hours, so she made a significant change to her career. Her personal mission is to inspire happiness in other women and to encourage them to get in touch with their creative sides, whether that's through relishing their work, through positive parenting or even through what they choose to wear. Although she recognises that not everyone allows themselves to be creative, she feels strongly that everyone has a creative side – we just have to believe in ourselves. So, taking a big leap of faith and drawing on her creative talent and inspiration from nature, Geelong mum, Vanessa Eldridge brought the well-loved brand b.sirius to her home town.
It was ongoing health issues that gave her the real impetus to change her life. "An afternoon before I had major surgery, my husband bought me a handbag as a little pick-me-up, and while I was in the shop, drooling over handbags, something sparked in me". So instead of worrying about her surgery scheduled for the next day, she spent the night planning how she would create a business that brought sparkle to the lives of women, just like her.
Having always been a creative spirit and a with background in Management and Occupational Therapy were the perfect foundations for building her company while creating products and designs that reflect her own love of flora and fauna. Wanting to connect with other local businesses, she has partnered with GenU Business Enterprises who provide employment for people living with disabilities in a supportive work environment, and other local businesses to set her on the path to create original, ethical bags and accessories for women just like her.
It was only recently when her youngest daughter, told her that when she grew up, she wanted to be a business owner, just like mummy, that she knew she had definitely made the right decision to change her career from senior management in a big organisation to self-employed company Director.
Born from a need to find attractive and practical bags for running errands and popping into the supermarket, Vanessa designed a brand new range of reusable shopping bags with the left over fabrics from previous ranges, perfect for keeping in the back of the car or near the front door for trips to the supermarket or the library – and at the same time, minimising waste from each fabric print. And even though it was Vanessa who always encouraged the use of green shopping bags in her family, it was actually Vanessa's husband, who suggested creating a range of grocery bags as the perfect solution for people who want to look that bit more stylish when doing the shopping or running errands.
Vanessa plans to continue to evolve and expand the business to continue to meet the needs of women – whether that's with nappy bags, evening bags, grocery bags or functional day-to-day bags. There are no limits to what b.sirius can create!
Contact Us
Email: contact@bsirius.com